Improving once personality is part and parcel of many successful professionals. You do not only need to acquire good education in order to enjoy a very rewarding career but you also need to improve your personality as employable professionals in the eyes of people especially your supposed employers. There are many ways how to improve your personality and bring you to the next level after graduating from college. Below are some major tips of improving your personality.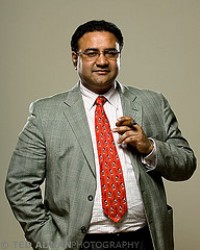 Watch your hygiene – A good hygiene is very important even when you are still high school students because it will tell what can of personality you have as well as your rapport to friends, officemates and people. This means by simply looking at your physical body people could already tell what kind of personality you have. A good hygiene simply means you have to take a bath regularly so that you can clean the dirt you are to accumulate during a day's work in the field or in the office. This is very important as learning is really recommended for people. This also means, regularly brushing your teeth to get rid of tartar and other tooth decay.
Improve vocabulary skills – If you want to improve your vocabulary skills and reading comprehension you need to make an advance studies about this matter. There are private and government agencies which you can learn about this. This is especially if English is your second language (ESL). You need to develop your English communication skills. Employers appreciate professionals who can talk fluent English. Even in your own country, it's better if you can talk mix – your tongue and English – so that you can easily understand instructions from your bosses.
Dress up properly – This is also very important. Many professionals shine because they knew the rules in dressing up properly such as the color matching of your shirts and pants as well as your skin. If you're black you need to use colors which can make you shine. There's no need to wear new clothes everyday. All that matters is the cleanliness habit you should build to improve your personality. Dressing up properly in the office, in parties, church, and all other places would make you look elegant and professional. Private boarding schools are known to be very discipline and most of their students look elegant.
Listen to audio CDs – There are now audio CDs you can buy in the market to make you speak better, loud and clear to make you shine above the rest. If you may have noticed, supervisors in corporate companies as well as other top positions are people with good command of English. They possess the so-called strong personality and an authority to command because they develop it properly.