Joining a military school is also part of a career plan for many students in the US. In fact, there are processes in which high school students have to undergo if they are willing to join the countries top military academies. The representatives of the districts are given the mandate to make recommendations for interested students who qualify for the requirements. This means when you join the US military academy is a career plan you should prepare in your life and not only for curiosity sake. Joining a military school is indeed, a career move to serve the country and defend the constitution.
The recommendations of US representatives are really part of the requirements to meet so that applying students are given priorities and included in the roster for academy applicants.
In Alabama district under the leadership of Rep. Bud Cramer, there is one big event sponsored by his office and this is called the Military Academy Day. Hundreds of students in the county are participating. In fact, during the event, Rep. Cramer also invited resource persons from top military academies in the US to take part in the forum so that participating students would be guided properly regarding this tough job of servicing the US armed forces. Cramer's district includes Colbert, Morgan, Madison, Lauderdale, and Limestone counties.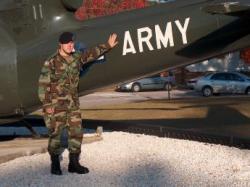 During the program, representatives from the different military academies would also explain the mission and goals of the academy for the year also for the coming years. They are expected to give information kits to students about military school life so that students can have time deciding for themselves if they would join the US military academies in the future. Many of those students that are now members of the US military academies are saying that they are now proud members of the air force, marine and the army. Meanwhile, Rep. Cramer is hoping the September activity would be very successful and many people will support it. He said the annual activity is really aimed at making the students feel the genuine missions of the US military forces to defend the country from terrorist threats.