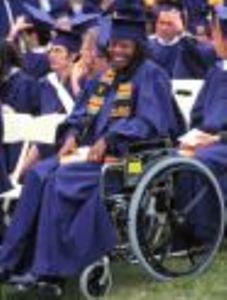 Around the globe especially in the United States, there are several disabled or differently able persons that can be found. It has been observed that several differently able individuals are unemployed and haven't continually undergone an educational program due to their situation. In that manner, the government are very much concern on their welfare especially upon making a living. In that case, the United States government gave support through offering an education career building program that could enhance their skills, knowledge and for personality building especially self esteem an advance career in the corporate world. Since, there are some employers who are not very particular about the physical disabilities of the persons.
The United States Department of Education has acknowledged the William BeDell of Achievement and Resource Center as one of the best educational training institutes that caters the educational learning of differently able individuals in the society. They will give some educational training for career building and personality building program in order to enhance their skills; knowledge and self esteem that can become a factor for personal success. As well, the Department of Education have also plan to established public educational institutes that will cater needs of differently able individuals who can't afford to pay for their educational expenditure. This plan out educational institutes can be categorize for elementary, high school and career education learners. For the differently able individuals who will be taking a career educational course in the public special education institutions will be given a course program or educational learning that are similar to the business schools, vocational or technical schools and their educational institutions who have specialize a field of study.
Since, the Department of Education had received reports that the William BeDell of Achievement and Resource Center had applied an educational learning system to their learners which is similar to the top business schools in the United States. As a result, several differently able learners who have graduated in this educational institution have received a deal of success towards their job employment because of their career building and personality building. Indeed, the educational institutions for differently able and special persons are quite necessary in order to help improve their quality of life and live just like everyone else in the world.