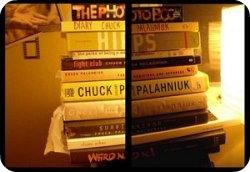 Career education is very much important level of education. Since, in this level of educational learning young or adult individuals will be educated to a certain field or course program according to their choice in preparation for the career path that they will be undertaking or job employment. With the importance of career educational level of learning, the United States Department of Education provides venue to prioritize this field. As a result, the month of February was already chosen in order to celebrate the month for Career and Technical Education in order to give priority of the different educational programs of this field and to promote to the public especially to the young learners who are still venturing upon choosing new career path in their lives and as well, to promote it to the adult individuals who are changing a new career path.
Part of the field or programs of career educational learning that will be included for this celebration are the following: Business, Family and Consumer Sciences, Agriculture, Technology and other programs. This programs that will be included for the upcoming career month celebration are college degree courses, vocational and non vocational courses whether online degree programs or campus based career courses. The President of Virginia Association for Teachers of Family and Consumer Sciences provides brief information about their career course program and the skills that a person can obtain in regards to this field. Most of the skills that Family and Consumer Science that can be obtain are skills in the field of nutrition, clothing construction, financial skills and leadership skills. Some other officials of the different field of career education are also preparing in promotion of their career education programs. Most of the president or officials of these different career education associations are the different professors or teachers of their designated education program field.
The teachers who leads to this different career education associations are very much determine to provide future to their learners that could lasts for a lifetime through giving them conferences, raising funds or money in order to provide opportunity for the students to learn for a life time. According to these teachers, they have seen their learner's progress in their life and become responsible adult. Without the Career and Technical Education and its respective associations, several learners will not to begin an opportunity to develop strong leadership skills, become better citizens in their families, society, offices and in the community where they belong.