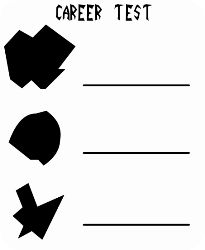 People who experience defeat in their careers are those that do not clearly define their career goals. This means they work it out but along the way they could do the rightful things in order to come out victorious. Victory for students comes only if they are guided by clearly-defined objectives.
The following are major motivations how to make your career objectives clear. Carefully understand them because this will surely guide you to the right path of your chosen career you can enjoy in the future.
Know what you want to do in the future. Students are not sure what career to take in the future because they are not yet obligated to decide for themselves. In short, they still want to enjoy life while they are young and responsibilities are not their priorities. Simply because they are dependent on their parents in everything they want in school as well as their personal needs and wants.

Discover your talents and skills. One way of self discovery is to know what skills you have that you want to regularly do. There are students who want online degree program because they are fascinated with computers and the internet. This is one good sign that you can consider. Unknown to you, your fascination in computers is your greatest asset to take up any computer course that you can become a computer expert in the future. If you have done this, it is more likely that you will enjoy a career in IT in the future.

Consider what your parent wants. This is optional for you but very important too. There are parents who want to dictate what careers their kids should enroll in college. In most cases this is not supposed to be the case because you should decide in your own. However, you can also weigh the options your parents offer you. Who knows it might also interest you. Some parents that are successful in business also want their kids to enroll in business courses so that they can help manage the family business.