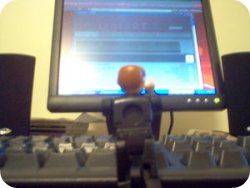 Career online trainings are now very important part of education on the part of students and professionals wanting to learn more and be more educated. Since this is already a very different system of education as compared to the traditional face-to-face learning you cannot say that if you're good at the old system you can also excel in online education.
Here are basic traits that a good and qualified student should have in order to successfully hurdle the trainings and education needed for this kind of learning.
Motivation – This is the most important trait you should have. You should be motivated to finish in this type of educational system. Since the lack of proper motivation could be a reason to failure and may result to stopping the course you have enrolled. The enthusiasm you need here should be strong, forceful and very encouraging. Let's face it, as you start with this system you may find this difficult but as you learn the things later in the course of this kind you will also eventually develop into an online expert educator.

Computer savvy – People who are not familiar with the operational structure of computers may also find online training education difficult. This means you need to learn first the basics in computer because as you go on with the course you have enrolled you will be taught the proper way. To become a computer savvy person does not happen in a flash of lightning. It takes years and experience before you could become one. This means a candidate should have patience to learn the basics.

Inquisitive – Another important trait that an online education student should possess is being inquisitive. This means if there are procedures involve which you don't know you should immediately ask questions. Do not be ashamed to ask questions because it does not mean you are an idiot. This means you are willing to learn more just like scientists and inventors. It is through the process of asking questions on certain topics you don't understand that you become experts and well equipped with knowledge. Just like in a military school, you need to ask the experts in gun dismantling before you will know how to dismantle you own gun.